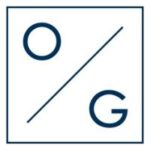 Olio group is active in the retail sector, specifically in the retail sale of fuel (petrol stations) and vehicle maintenance, as well as the provision of accessories, food and catering services usually associated with such sites. Founded in Luxembourg, he has more than a hundred employees across the Grand Duchy, in eight sales outlets and at the administrative headquarters. The sales outlets are operated by a team of multi-skilled customer advisors (reception, stock and shelf management, product information, technical knowledge of the site in terms of hygiene and safety, etc.) and are managed by a dedicated team.


Due to the nature of Olio Group business, the company's various sales outlets employ highly versatile staff to complete a wide variety of tasks. For some years now, he has defined a career plan for its employees, in order to promote people internally, to encourage the development of skills and internal mobility for key positions and, more generally, to structure their approach to talent management.
The health crisis has had a serious impact on this sector of activity, which is heavily dependent on on-site presence and intervention, many of the teams have been affected by upheaval with unusually high mobility between the various points of sale. This has destabilised the existing teams and relations between colleagues.

MindForest has supported Olio Group by implementing a professional and personal development campaign for its site-management teams, as part of its policy of career plan consolidation.
MindForest's main objectives for this mission were to:



The next success story is yours!
Would you also like to undertake a coaching process for your management teams?​