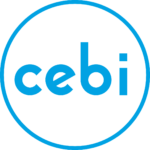 The Cebi Group was founded in 1976. It produces electromechanical components for the automobile industry, as well as for household appliances. The Cebi Group is the market leader in the field of car wash technology and European leader in the fields of temperature sensors and locking mechanisms. The Group currently employs 3500 people worldwide. It has 11 production sites in 8 different countries, as well as 7 R&D centres and 13 sales offices around the world. Cebi's headquarters are situated in Luxembourg.

The Cebi Group decided to implement a technical collaboration platform to provide the functionality of Product Lifecycle Management (PLM) and Quality Management System (QMS) and to define a common approach across all entities.
"From our first discussions with MindForest, I was convinced that they were the ideal partner for our innovative project. Indeed, MindForest made it clear from the start that their mission was to put the end user at the center of the project and to put the technical aspects aside. They kept this promise perfectly and that the entire project team regularly takes a step back from the technical aspects in order to devote sufficient time to the needs of the end users. Their simple language and pragmatic approach is appreciated by all employees and contribute to the buy-in of the project by all."
Christopher Bollendorff
Program Manager at Cebi Group
This is Cebi's largest digital programme. It is designed to ensure reliability and consistency of information to meet the highest standards for its customers.
"Nothing is permanent except change », said the Greek philosopher Heraclitus. This quote takes on its full meaning in our digital transformation project at Cebi. We have chosen MindForest as our partner to accompany and lead us throughout our change. MindForest supports us on the communication side as well as on the « human » side; the most important part consists in encouraging our employees to adopt the solution all over the world. We can rely on specialists who are able to make proposals to adapt to our teams. To give you a concrete example, we have set up an internal network of local change ambassadors. These ambassadors exchange information with each other, thus provide the project with regular feedback from the field. In conclusion, change management is a key component which should be considered from the outset of a project to meet the cultural, organisational and technological challenges."
Smaïn Boucetta
Project Manager – Head of Quality at Cebi Group

MindForest is accompanying Cebi during this transition period to ensure the seamless adoption of the new software at all 11 sites and to provide change management support during the roll-out period.
The main objectives MindForest is facing are:



The next success story is yours!
Do you also want to be supported for a large-scale digital transformation project?