What is the most intelligent way to exploit your potential using MBTI and Coaching?
Surely you are the best judge of yourself? How could you then gain an in-depth appraisal of yourself? Using a grid overview of the way we function allows us to identify our natural tendencies and our potential axes of development. This is not just a question of getting to know yourself better, but also means getting to know others better. Maybe it's the right moment for you to take the time to launch this next step?
MindForest can provide you with access to this type of reflection by offering you the opportunity to get to know yourself better and thus to achieve your future potential thanks to the Myers-Briggs Type Indicator (MBTI) and Coaching tools.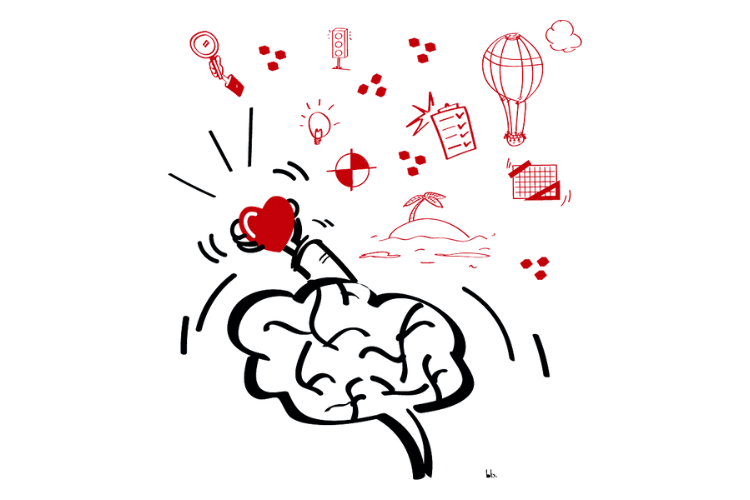 This questionnaire is undoubtedly the most widely used in the world, probably because of the universal recognition of its professional benefits, the insight it provides into oneself and the scope for personal development it facilitates. Let's see what it consists of and what makes it so promising.
MBTI is a typological questionnaire which evaluates psychological dominants in the framework of management or interpersonal relations. It is above all a path of self-discovery and also offers a great insight into the others around us (in professional and personal life). The objective of the MBTI approach is to help you decide which of the 16 possible psychological types best corresponds to your personality.
MBTI: What is the advantage?
Depending on the context, the MBTI indicator may be used in several contexts. It is important to bear in mind that, like any personal and/or professional development tool, the success of the approach lies in the intention and willingness of the sponsor. In fact, the success of the tool depends on your understanding and openness and it is therefore essential to ask yourself what your objectives and motivations really are. More specifically, it can help you develop your potential in many different areas.
What is the real reason why you want to use the MBTI approach?
After answering the questions, you will discover your MBTI type, this will help you to project yourself in your career orientation, to develop your performance and to (better) communicate and collaborate with others.
By understanding your leadership style, you will be better equipped to adapt it to your employees. Your day-to-day management will benefit from the analysis of the different dimensions mentioned below:
Personal development (knowledge of oneself)
Problem solving
Stress Management
Career path building
Working with others
Interpersonal relations
Communication style
Conflict resolution
Within a team and organisation
Developing your leadership style
Managing change more effectively
Valuing diversity
The discovery of your MBTI profile is carried out in 2 steps: starting with an online questionnaire (25-30 minutes) and followed up with an interview with an MBTI certified consultant to explore your preferences (2 hours). The questionnaire will reveal your personality indicator and the interview will then allow you to explore the aspect "how do I see myself?". This interview can be carried out by videoconference. It is this dual approach that guarantees the quality of the MBTI product.
Through the interview, we will explore 4 areas:
Where do you get your energy from? What world captures your attention most? Extraversion (E) or Introversion (I)
What type of information do you collect spontaneously? What do you rely on?Sensation (S) or Intuition (N)
How do you process information and make decisions? Thinking (T) or Feeling (F)
What is your way of dealing with the world around you? Judgement (J) or Perception (P)
At the end of the interview, you will have a profile based on the 16 existing profiles in the MBTI model. This constitutes a starting point to capitalise on your strengths and thus start working on your areas of development.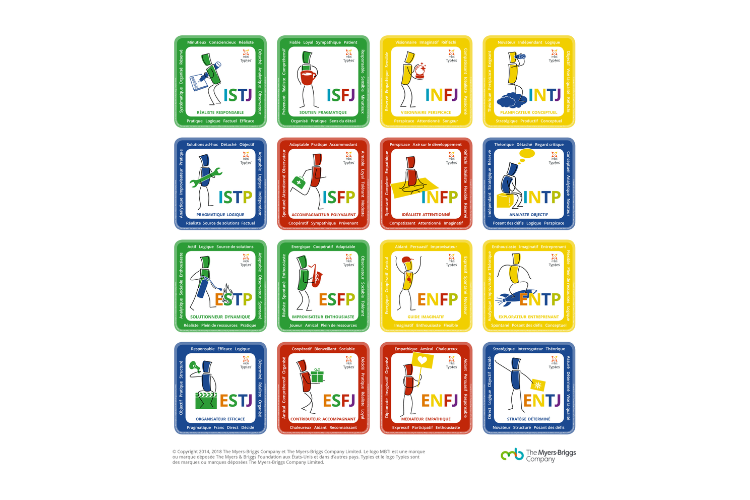 This first step allows each person assessing their situation, to benefit from a period of reflection. MindForest also offers you a second step which consists in working on your axes of development through coaching sessions with an ICF certified coach.This is what you need to know about this second step.
Professional coaching can enable you to achieve or exceed your personal and/or professional goals in a measurable and concrete way. During the coaching sessions, you and your coach will have the opportunity to exchange in complete confidence about the elements and the context in which you feel your progress is blocked. Throughout the period of coaching, the coach will use his/her external perspective and questioning to provide you with an impartial and objective point of view. This will allow you to mobilise your resources, to decide which actions to take and thus how best to reach your objectives. Moreover, the content of the coaching sessions is subject to strict confidentiality.
What are the advantages of coaching?
The reasons why you may decide to work together with a coach will vary depending of your specific needs, objectives and personal context, as well as whether you are a private individual or a company.
Nevertheless, they are most often concentrated around the following areas:
Improving work-life balance
Improving self-esteem and self-confidence
Increasing your professional career opportunities
Perfecting managerial strategies
Increasing productivity
Optimising individual or team performance
Of course, this list of reasons is not exhaustive and other requests, needs or objectives may be taken into account.
How does the coaching support take place?
MindForest's coaching support is structured as follows.
First of all, a preliminary session is organised between the coach and the coachee so they can:
Get to know each other
Define the global objective of the coaching
Identify what the indicators of success for the latter will be
Decide on the number of coaching sessions necessary to achieve this
Then a similar definition will apply to the first coaching session:
Definition of the session's objective
Identification of success indicators
Session closure with planned actions to be carried out before the next sessions
The following sessions will begin with a debriefing of the actions planned during the previous session before defining the objective of the day's session.
The coaching support ends when the success indicators show that the overall objectives have been achieved.
Of course, MindForest's MBTI and coaching approaches are independent, but they are also very complementary and constitute the ideal combination if you want to exploit your potential in an intelligent and comprehensive way.
Let us guide you!
So, if you have decided to perfect your management methods, improve your long-term communication skills, as well as your stress and change management capability, then contact our certified coaches.