The Importance of CSR Strategy at Corporate Level
LET'S HIGHLIGHT HOW CSR CAN PLAY A CRUCIAL ROLE IN SAFEGUARDING THE LONGTERM WELLBEING OF EMPLOYEES AND THUS IN GUARANTEEING THEIR CONTRIBUTION TO THE OVERALL SUCCESS OF THEIR COMPANIES.
In November 2020, the OECD officially launched its WISE initiative dedicated to wellbeing, inclusion, sustainability and equal opportunity[1] in recognition of the way the Covid crisis has impacted the world and affected the way people live and work. The stated goals of this approach are the following, to quote the OECD mission statement: "The crisis is drawing attention on the socio-economic divides fracturing our societies and deepening divides (…) we need to ensure better lives for all, both now and in the future (…) as part of the Covid response and recovery strategy."
Similarly in 2015 on the occasion of its 75th anniversary, world leaders adopted the UN's 2030 Agenda, which set 17 sustainable goals recognising the need to align members' focus on social, economic and ecological goals. Their stated goals was to concentrate on the following aspects in particular:
Human dignity
Regional and global stability
A helathy planet
Fair and resilient societies
Prosperous economies
And of course these sentiments were echoed when Mrs Von Der Leyen outlined the European Union's "Next Steps for a Sustainable Future"[2].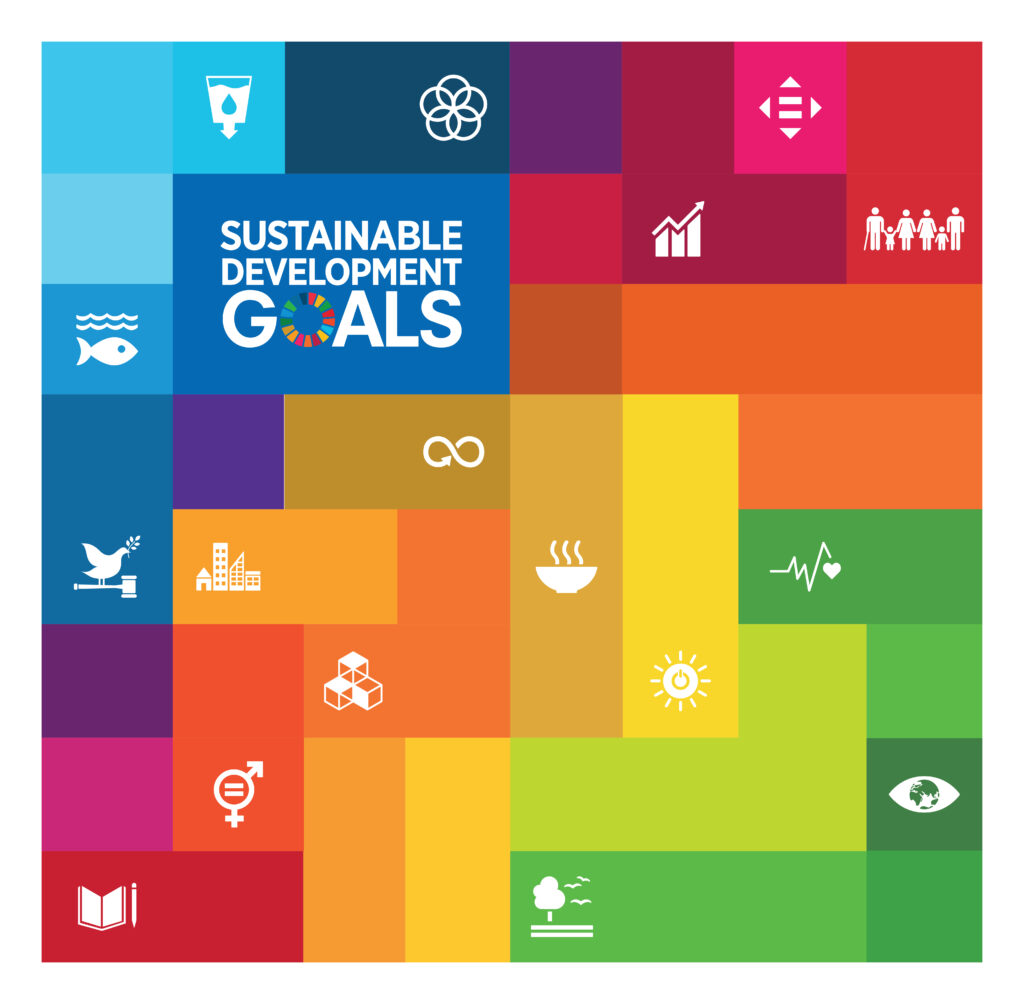 THE IMPACT OF INTERNATIONAL ANNOUNCEMENTS VS LOCAL INITIATIVES
These announcements have all been made at international level, they have generated interest in the press and raised hopes that governments will take these issues seriously. However, what has their impact been on the "people in the street"? Is there a risk that too many will consider the issues facing the world to be too far away from their own back yard? That they will not feel the need to become involved and make a contribution of their own? This is where the relevance of coherent company CSR policies should not be underestimated, as they generate awareness at a more local level and thus encourage employees to think about what their role could be and how they could make a difference.
For many, politicians are far away both geographically and mentally; out of touch with the real world and insensitive to daily issues. The decisions they take sound complicated and are generally very long-term, perhaps failing to create a sense of urgency. In complete contrast to this, a corporate CSR strategy not only lays out a plan, but aboveall maps out how each and every employee can become involved and make a concrete contribution for the averall benefit of the company and therefore themselves. Afterall, one main aim of such a strategy is to enhance the economic stability of the company, which automatically benefits its employees.
WORKING TOGETHER FOR A SUCCESSFUL CSR STRATEGY
At MindForest, we set up a committee involving colleagues from a variety of competence fields, thus ensuring that our strategy was not confined to one particular area. We defined concrete objectives for every year with monthly milestones and tried to focus on different aspects of the three main pillars: social, economic and ecological. By involving our HR specialists, we were also able to define training openings. For example, we regularly organise a MindForest Summer Academy during which colleagues share their knowledge with the rest of the team during dedicated workshops and training sessions.
Similarly, we worked on improving our Welcome Process on the principle that if a new colleague is well integrated, they will quickly become functional and generate real added-value for the company. The individual meetings also serve to highlight recognition of everyone's competences, which in turn enhances engagement and loyalty. Thus the whole team became involved in the process, each had a concrete role to play and felt they could make a valuable contribution. This is CSR at its best!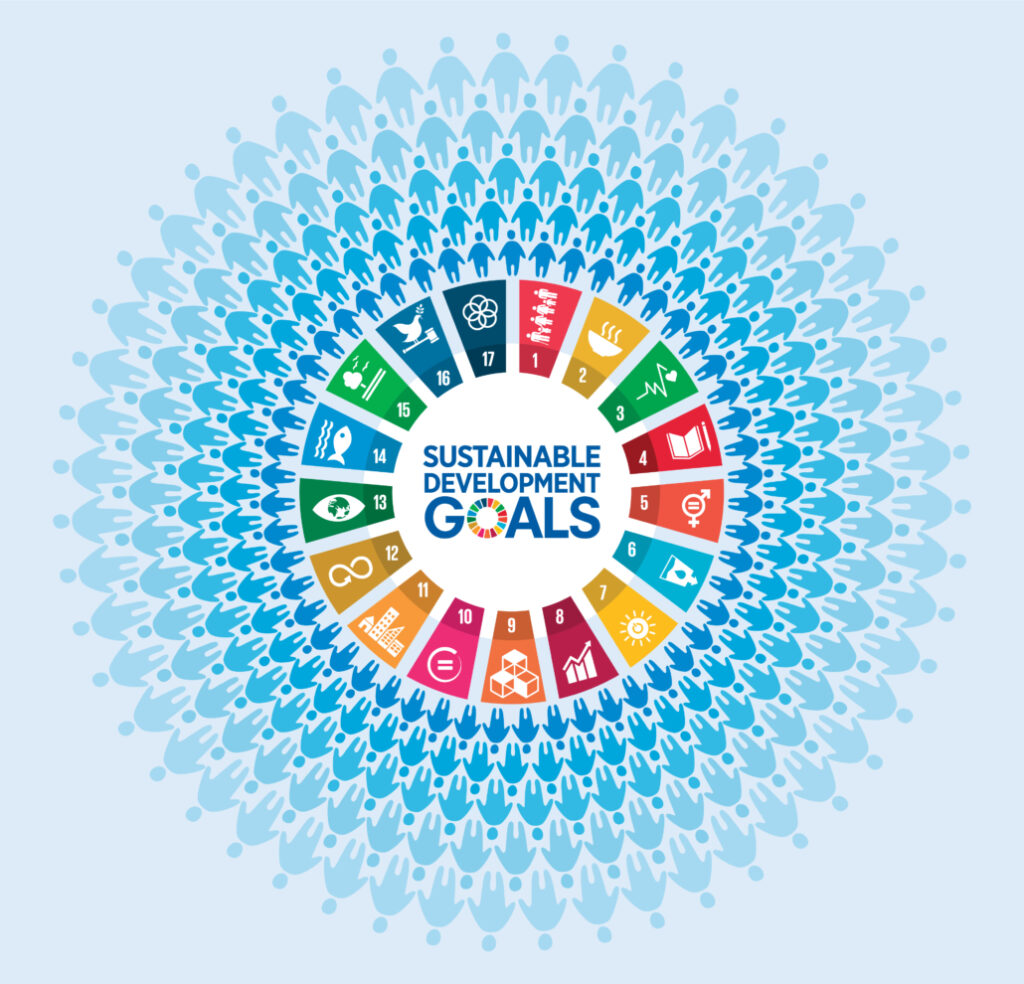 INNOVATION IS THE KEY TO FUTURE SUCCESS
We also used the CSR structure to encourage innovation and launched several internal projects to define new strategies for our clients, first testing them internally and then promoting them to our clients. Our iNDR auditor was particularly impressed by this approach, as once again the whole team was able to make an active contribution to the company's future. In the past many famous examples have shown the catastrophic consequences if market leaders rest on their laurels and fail to innovate.
In the field of waste reduction, we switched from ordering plastic bottles of water to a water fountain and encouraged everyone to use an Ecobox rather than standard takeaway containers when ordering food. We went from using about eight large blue recycling bags every month, to one every three months – what a contribution to waste reduction! Our training centre only uses drinks in deposit bottles and sources the great majority of its supplies locally. This again creates an awareness of the need for a "zero waste" approach and sets a good example for everyone to follow.
LOOKING AFTER YOUR EMPLOYEES
We also promoted employee wellbeing via our CSR strategy. We used to organise a variety of internal activities and events, such as table football tournaments, afterwork quizzes and a trip to the Moselle for a wine tasting; this again helped to cement the team together and enhance engagement. Of course, given the current circumstances, we have had to resort to Zoom coffee breaks and quizzes, which provide a welcome moment of interaction for a dispersed team.
We are currently halfway through our "Better Together" campaign designed to strengthen links between team members and also to focus on our corporate values and how they can be lived on a day to day basis. Furthermore, we have used this 6-week period to encourage constructive feedback, which is more vital then ever in a remote context.
Each week, we have been able to link one of MindForest's values to specific topics. For example, Focussed – to the active listening approach; Reliable – to our mindset of being a Trusted Advisor and Trusted Colleague; Humane – to team spirit and empathy; Passionate – to celebrating successes and engagement; and finally Personal – to motivation and interaction. This has proved a very successful way of recentring focus on our corporate values and ensuring that the whole team understands their importance.
A MONTHLY EXCHANGE ABOUT WHAT IS PLANNED
At every monthly team meeting, we talk about our CSR strategy, which keeps it in people's minds and maintains awareness.
We strongly believe that by starting at our local level, we can imbibe our employees with an interest in CSR. For example one member of the team is closely involved with a shop selling unpackaged food, a connection which she is very proud of. These may seem like small contributions, but it is the sum of everything which really makes a difference: if everyone becomes involved, they will continue to live this approach beyond the walls of our company. Thus our corporate approach will have successfully sown seeds above and beyond its normal scope. To quote Robert Louis Stevenson
"Don't judge each day by the harvest you reap, but by the seeds that you plant".
Let us help you
Would you like to learn more about implementing a digital CSR Strategy?