Nowadays everyone is familiar with the concept of a CSR strategy, but in the same way everyone has their own interpretation of what exactly this entails. Of course, much depends on the context, a private citizen will perhaps be more interested in supporting a local shop selling unpacked goods, whereas an employee may look towards the cost-saving potential of reducing energy consumption.
This article will concentrate on the aspects related to a corporate CSR strategy and more particularly the experience which we have gained over the years. In 2014, when we assessed our existing strategy, we realized that in the great majority of cases we were in complete alignment with CSR guidelines, except that many aspects had never been formalized or embedded in written processes.
On the basis of our experience in change management, we approached the challenge like a change project. We first ensured the support of a strong sponsor, in this case the management, and then defined the scope of our project. We did so by using the online self-assessment tool, which enabled us to compare our existing practices with the requirements of the certification process, and then outlined a list of priorities and set specific, timely and measurable goals.
Many hands make light work
In order to ensure the tasks were equally shared, we set up a CSR committee comprising representatives of different fields of expertise in the company, the aim being to benefit from their input to advance the project and also so that they would be able to support a two-way communication flow sharing information and feedback about the project throughout the company. Communication is an essential element of any project, but in this case it seemed even more important given that were embarking on something completely new.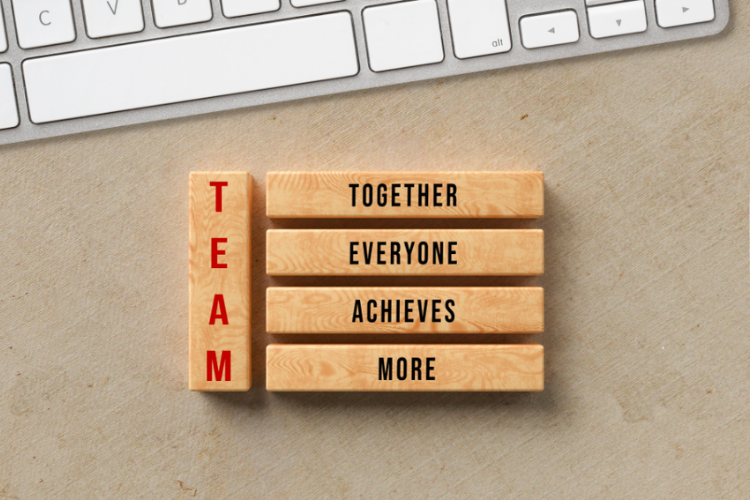 Once the committee had been set up, we assessed the prerequisites to our strategy definition and came up with the following list to ensure that the strategy was:
In overall alignment with our corporate goals
Making a contribution to the sustainability of the company
Achievable
Ongoing
Easy to explain and understand
Supported by the project sponsors
Related to the company's core business and not based on a series of one-shots
We then took the pillars of global CSR strategy as a starting point and assessed what we could reasonably hope to achieve over a short-, medium- and long-term basis. It is vital to set achievable goals, especially when first embarking on such a journey, as otherwise without the possibility of celebrating the first successes, it will be difficult to maintain support and motivation levels, particularly as this does not constitute part of the core business.
Here are some ideas of the topics we selected for priority during this initial phase:
This map shows the journey we were planning to embark on, at MindForest we believe that visualization can play a major role in gaining support of and understanding for a project. With these priorities defined, we were then able to organize monthly committee meetings to work on them, taking care to interact with our team colleagues in order to benefit from their expertise and gain their support. We also liaised with the iNDR to discuss our suitability for certification and were able to make valuable progress thanks to their feedback and applied for our first audit in 2015. In the meantime, we also enrolled for CSR training to acquire a good working knowledge of the theoretical basis for this work.
MindForest was duly audited and the auditor's report highlighted the very fact that we had aligned our CSR strategy to that of the company, rather than succumbing to the temptation of more mediatic measures – such as sorting clothes for a charity – with no visible long-term benefit for the company. He also praised the fact that we had concentrated on elements which could be tested internally and then sold to our clients as part of our consulting service, e.g. the newly appraised welcome process and accompanying documentation. This has continued to influence our CSR strategy to date, as we aim to ensure the perenity of the company and thus benefit all employees.
Benefit from our experience
Do you need to implement a concrete CSR strategy? At MindForest we can support you in defining and implementing your CSR strategy, to both boost your performance and live with your time.