"You're on mute!", is probably one of the sentences most often spoken in the last two years. If today we have all acquired skills and developed habits with the tools of video conferencing, online collaboration, instant messaging… many questions remain outstanding in the era of new work modes:
What are the greatest challenges linked to remote working?

Is the "Phygital" mode the new norm?
How will the employee experience evolve with these new ways of working?

How is informal communication maintained in a hybrid setting?

How can managers be supported during the transition to the new ways of working?
These are the different questions we discussed with leaders of Luxembourg and Luxembourg-based companies during our last Business Room on the theme "From the crisis to the new ways of working: hybrid modes in the post-2020 world".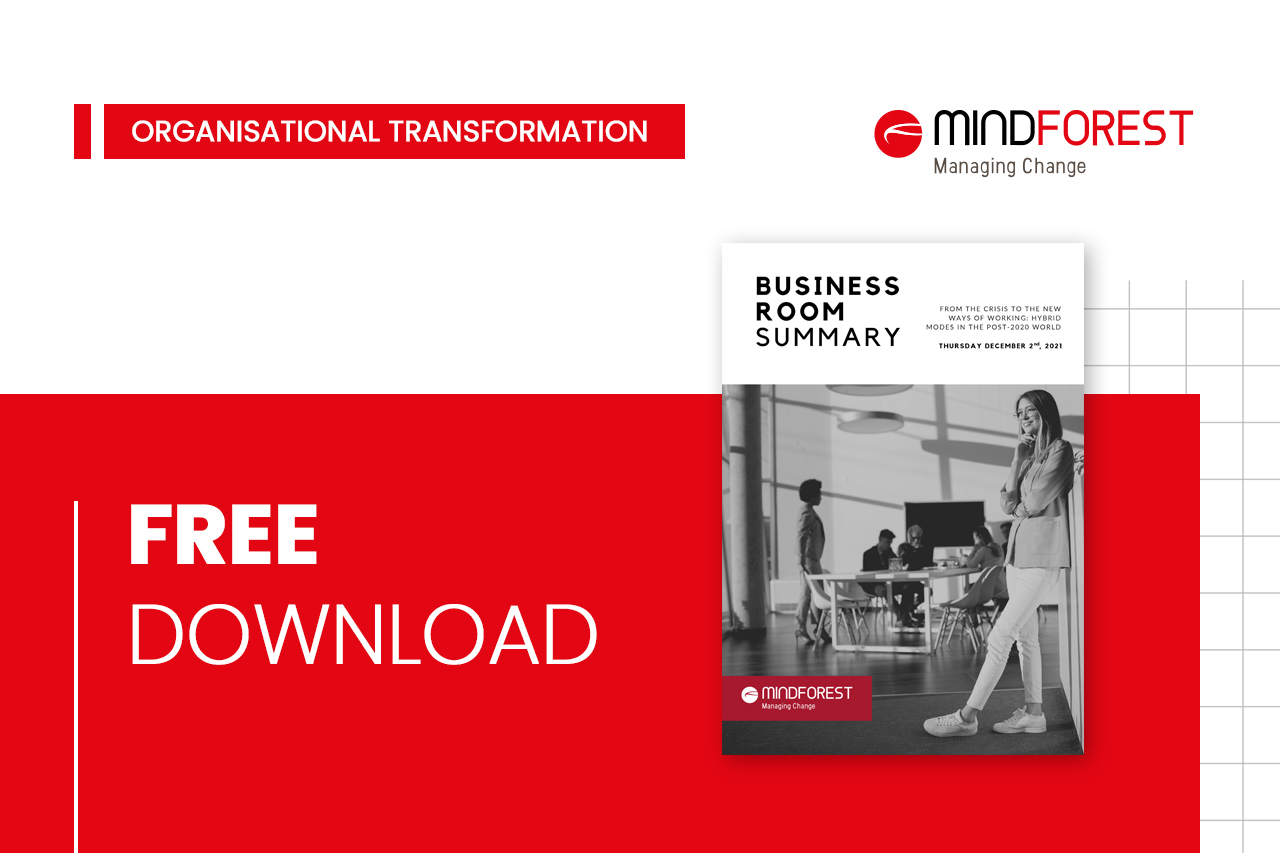 Through strategic discussions, we talked about the future world of work and the changes needed to get there. Find out more about the different topics covered in this Business Room in our Executive Summary.