Adapting a CSR Strategy to a Remote Context
NO ONE LIKES CHANGE, BUT WE CANNOT SURVIVE WITHOUT IT! BY ADAPTING OUR CSR STRATEGY TO MEET TODAY'S CHALLENGES, WE HOPE TO CREATE A LASTING IMPRESSION ON OUR TEAM AND REALLY ENHANCE THEIR SENSE OF BELONGING AND IDENTIFICATION. LET'S TAKE YOU THROUGH OUR PROCESS TO A
"

REMOTE CSR STRATEGY.
RELYING ON A CSR COMMITTEE
Back in 2014 MindForest decided it was time to formalize its CSR strategy. The company had already implemented a wide variety of measures to enhance the employee experience, encourage interaction and reward employees for their dedication. But few of these had actually been noted as part of a process or entitlement.
For example, even in those days, staff were allowed to work from home under specific circumstances. The circumstances needed to be clearly laid out to minimize confusion and also avoid any potential abuse. We wrote a Mindset laying out under which conditions it was possible to work from home, at the same time making it clear that this was not an entitlement but rather a sign of mutual trust and engagement.
The Welcome Process based on a series of exchange meetings between the new colleague and the team were standard procedure when a new person joined the team, but there was still room for improvement. In this case, we complied a Welcome Book to guide the new colleague through the first six months of employment with the company, which simultaneously provided a point of reference and a trace of all the meetings held and information gathered. We also aligned the appraisal procedure during the trial period to our corporate values to demonstrate how important they are to the company.
CREATING AWARENESS FOR CSR
This did not happen over night. It was the consequence of many hours of hard work put in by the CSR committee working together with the team to impulse progress and encourage. A different colleague was invited to attend each monthly committee meeting to show them first hand what we were working. We put in place the "5 minutes for CSR" which became a fixed feature of every monthly team meeting. We needed to communicate internally about what we were doing.
And of course there was an intrinsic advantage of communicating externally about this approach: our clients, our suppliers and our prospective clients should all become aware of this commitment. What better way to achieve this than by applying for and gaining INDR certification in 2015? The auditor praised our transition from a series of informal practices to a well-organised pattern of formalised practices. They particularly appreciated how many of the new elements had been tried and tested internally and subsequently included in our palette of client products and services, for example the Welcome Book. Our CSR strategy had brought both social and economic benefit to the company.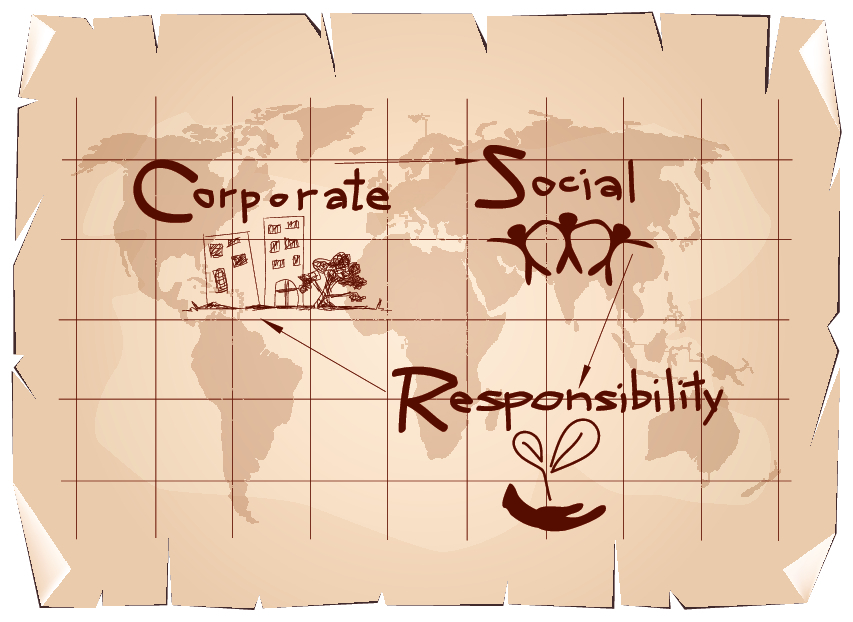 WORKING WITH AND FOR THE TEAM
With the aim of enhancing team spirit and engagement, the committee continued to implement new ideas, organised afterwork events, regular lunchtime table football tournaments, visits to cultural exhibitions, as well as devising ways to capitalise on knowledge gained during project work and developing the concept of the Trusted Advisor, to name but a few. Then came lock down!
We suddenly realised that many of our activities depended on physical presence and/or interaction, which was no longer possible. In addition to this, the scope of the challenge had changed over night.
A weekly social meeting was no longer a "nice to have", but became an essential way to maintain contacts between team members. Many of whom were working remotely for the very first time. Like everyone else, we had to learn how to organise Zoom meetings, use break out rooms. But above all, we had to learn how to make these useful for the desired outcome of the meeting.
There was no need to create added frustration by having everyone speaking at the same time, whilst simultaneously worrying that they should really be working.
A quick informal chat close to the company coffee machine somehow never seems inappropriate, perhaps it is because you are at your employer's premises, you are available to work; this changes in a remote context when everyone feels the need to justify their existence and prove that they can cope!
COPING WITH THE AFTERMATH OF LOCK DOWN
Once the initial phase of lock down was over, we were all really pleased to meet up again. We were able to reinstate face to face (albeit distanced) team meetings. But the social activities had to be restricted to an outdoor coffee break, so as not to endanger the team.
Our management decided to allow everyone to continue working from home whenever it seemed appropriate and so the team settled into this new reality. "Settle" is here a very important word, by accepting the situation, this becomes the new reality and you gradually lose touch with what you used to accept as "normal".
Interaction becomes increasingly limited to a close circle of colleagues, as you all work together on the same projects. The social Zoom meetings fall by the wayside, because quite simply everyone has had enough of Zoom! Thus slowly but surely, each team member develops their own comfort zone, it is not based on a conscious decision, it simply gradually evolves with no intentional ill will or lack of respect. It seems to be an inevitable consequence of the remote working situation.
As the CSR committee became aware of this situation, it decided to take some time to think about what could be done to rekindle the fire of team spirit and personal interaction.
Given the ongoing health crisis, physical meetings were out of the question. So we decided to return to our "old friend" Zoom and to launch a campaign based on our corporate values to touch base with the team. We came up with the slogan "Together Better" and defined which activities could be linked to each of MindForest's five corporate values: Humane, Passionate, Focussed, Reliable and Personal over a five-week period with a recap week at the end. This campaign was then presented at a team meeting and prepared for launch at the beginning of November.
In the course of the coming weeks, the MindForest CSR corner will provide you with an overview of which measures we implemented to tie in with each value. We will share with you how we used this campaign not only to remind our colleagues of existing methods and tools, but also encouraged them to remember the importance of the team as a whole: individually we may be pretty good, but together we are better!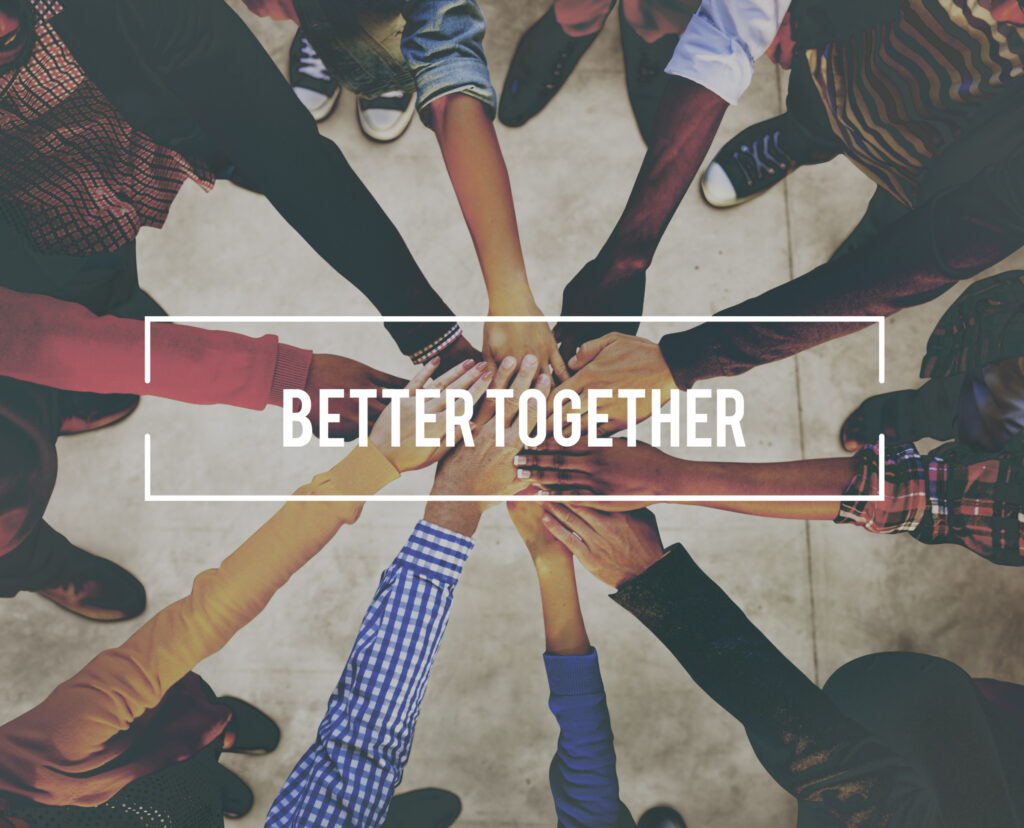 HUMANE – PUTTING THE HUMAN AT THE CENTRE OF OUR ACTIVITIES
To launch the "Together Better" campaign, we chose "humane" as the first value. This really reflects MindForest's conviction that change is only possible if you take the human context into account.
We have always had a culture of providing feedback, but this is again something which has suffered from remote circumstances. Whereas you might easily have popped into someone's office to thank them for their help, do you now really take the time to write them an email or call them? What a shame. Showing gratitude and encouraging support is so important for enhancing team spirit.
For this reason, we decided to launch the "Together Better Board" to provide a virtual space (it's using "Miro", an on-line whiteboard, linked to our Intranet) for everyone to express their thanks and recognition towards their colleagues. This board will be launched at our first meeting when the team will be divided into pairs and encouraged to say what they value about their colleague. Then the whole team will be invited to post their thanks to the board, which is also linked to our internal chat software, Slack, so that each new post can be shared. This board will remain in operation. It is not a one off action. It should now become part of the way we work together and support each other.
This value also embraces the idea of equality of treatment and empathy. During a period when we are all having to cope with so many health issues and adapt to many changes in both our personal and professional lives, a little understanding for everyone's circumstances can go a long way towards creating a harmonious working environment. Discussing deadlines to take into account a colleague's personal agenda can go a huge way to encouraging engagement and flexibility of mind. We will also encourage our colleagues to attend the "Mindbased Change" webinar, so they can also gain valuable insights in to how meditation and self awareness can enhance creativity and mental strength.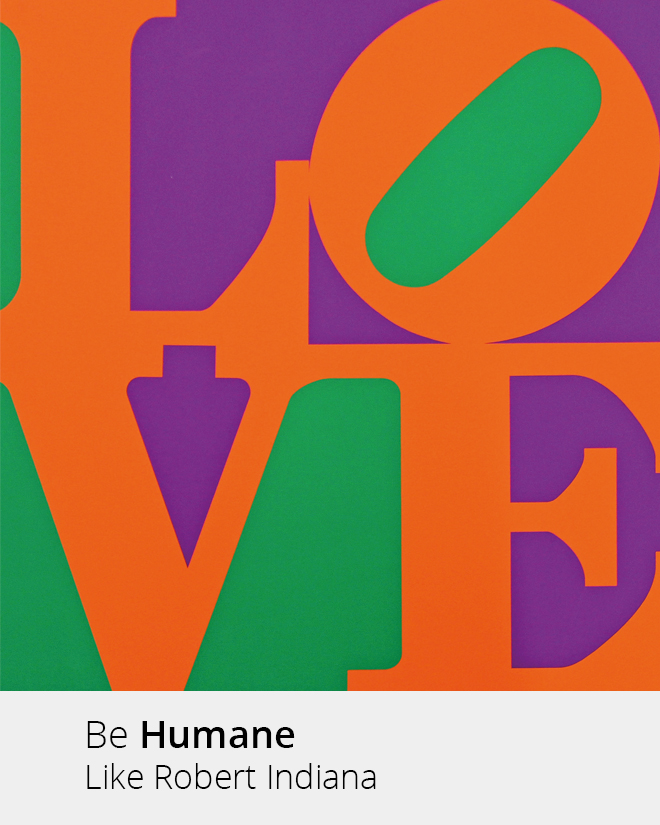 What was at stake was changing to meet the challenge of the times and preserving our most valuable assets: our employees, by enhancing their sense of belonging and identification with MindForest's core values. As said "Together we are Better"!
Let us help you
Would you like to learn more about implementing a digital CSR Strategy?