In recognition of its strong commitment to CSR, MindForest has been awarded the ESR "Responsible Company" label in Luxembourg by the National Institute for Sustainable Development and Corporate Social Responsibility (INDR).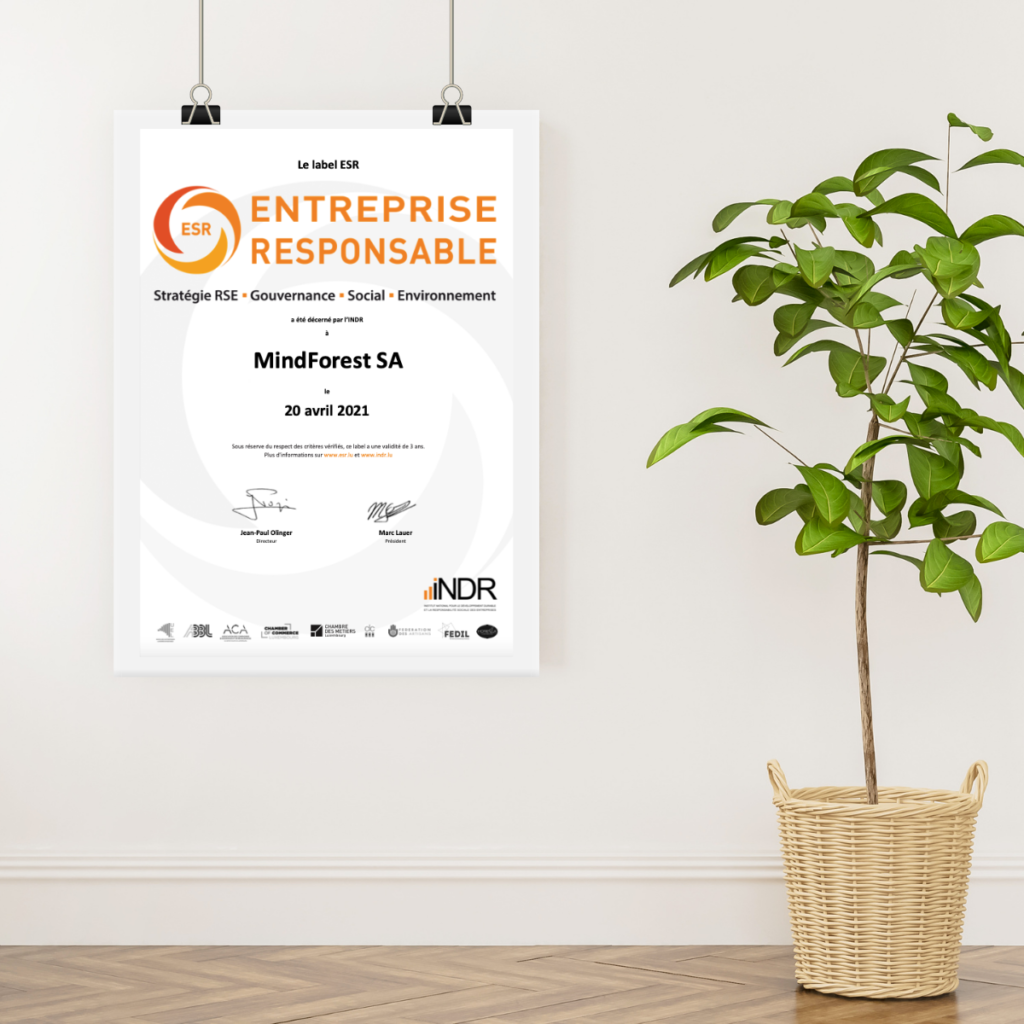 MindForest has had its CSR policy and actions assessed since 2015 by the INDR, a reference that evaluates Corporate Social Responsibility (CSR) performance in Luxembourg. The "Responsible Company" label, valid for 3 years, was obtained this year for the third time in a row, certifying MindForest's continuous commitment in this field for more than 7 years.
Jane Barton, Head of CSR, said:
Since the last award in 2018, MindForest has succeeded in maintaining or even improving its performance in the four areas examined by the INDR (see below for more details). Notable elements include continuous innovation in terms of governance (introduction of new procedures and tools to foster collaboration and transparency even at a distance) and human resources (implementation of a Myers Briggs Type Indicator approach for better knowledge of oneself and one's colleagues).
Eager to follow our example?
If you would also like your company to structure its corporate social responsibility efforts, and to get recognised for its involvement and improvements, we have some experience to share with you.